Providing life-saving Automated External Defibrillators (AED) to the Football Queensland community.
Every donation counts, find your club below to make your contribution today!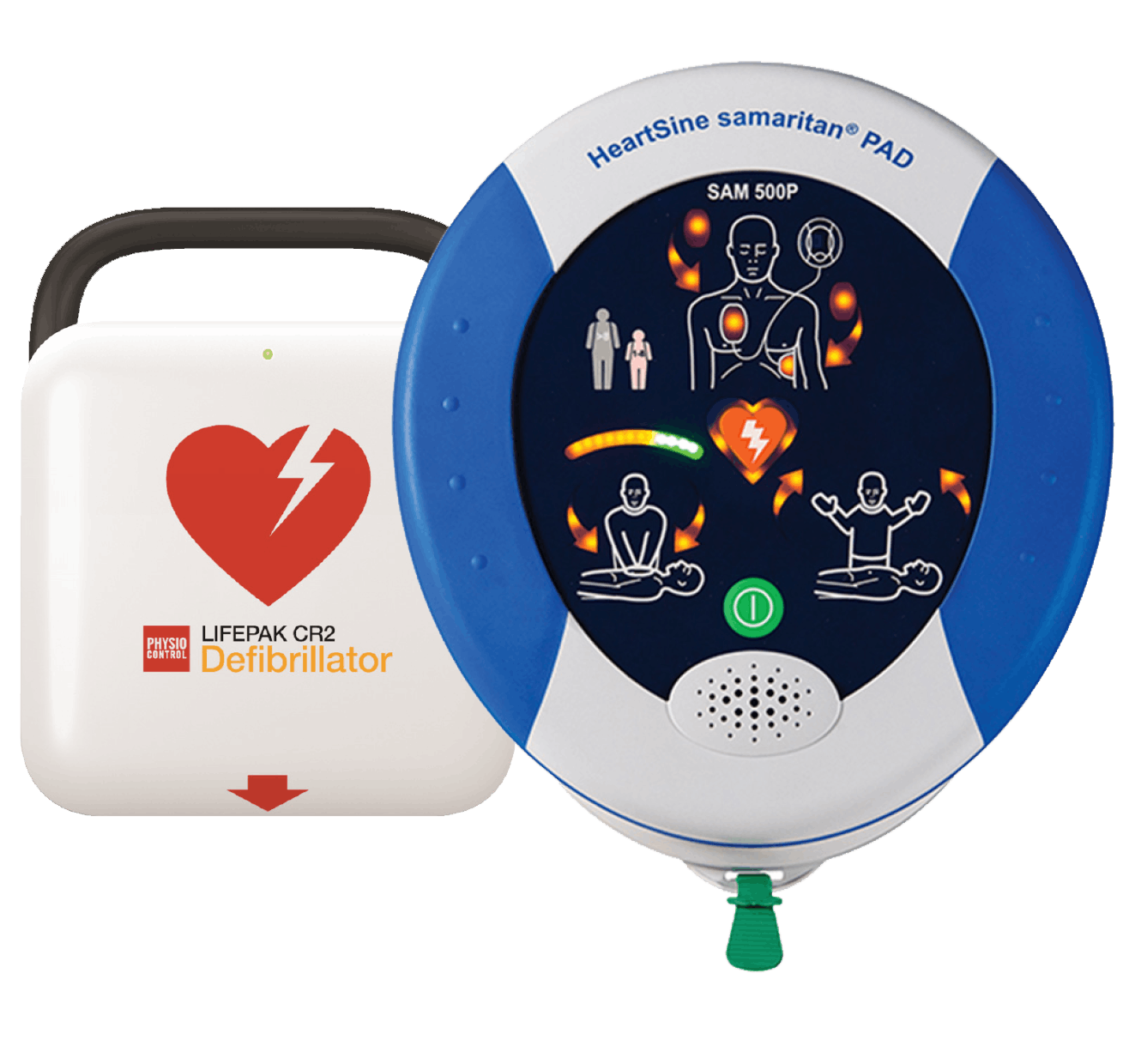 Quick access to an AED is critical to improving the rates of survival for Sudden Cardiac Arrest.
Every donation counts, find your club below to make your contribution today!
Sudden Cardiac Arrest is a major cause of death in Australia and New Zealand
Each AED package will include:
LifePak CR2 Essential Automatic Defibrillator
Alarmed Wall Cabinet or Waterproof Hard Yellow Case
Patient Preparation Pack
AED A4 Sign
How to use AED A4 Sign
DRSABCD A4 sign
Online Defibrillator Familiarisation Training for up to 15 people
Sports First Aid Kit Level 3
Free Shipping
Monthly Defibrillator Checklist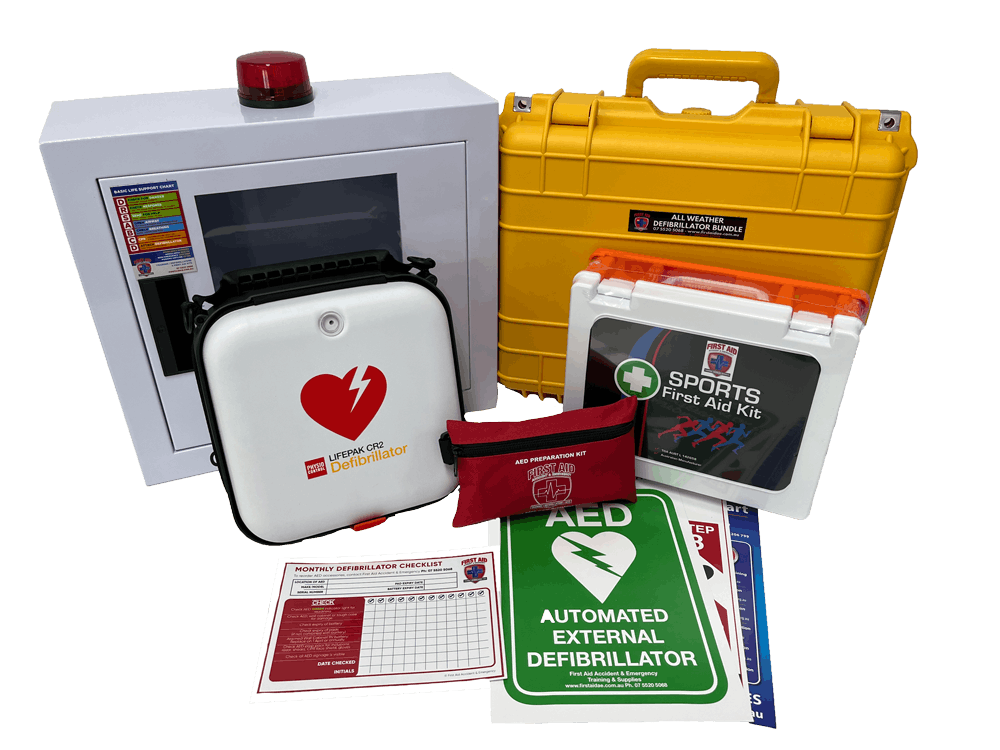 Support
Please contact the team at Football Queensland with any questions regarding the Community Heart Program at fqhq@footballqueensland.com.au
If you have any questions about your fundraising page or donation form, please contact JustGiving at help@justgiving.com.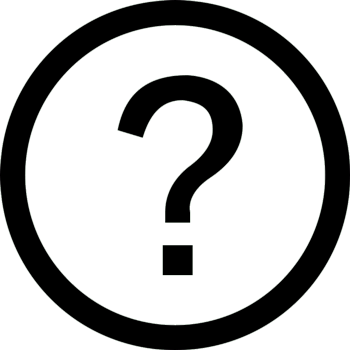 LET'S SAVE MORE LIVES!
There is a common misconception that Sudden Cardiac Arrest only happens to older or unhealthy people.  The sad truth is that Sudden Cardiac Arrest doesn't discriminate, and it can happen to anyone, anywhere, anytime.
Hear directly from a Brisbane Football Club who used their defibrillator to assist a 15-year-old player who collapsed and stopped breathing at a training session. 
Club Resources
To assist your club in raising funds, we have created a flyer that can be printed and posted at your club or a local business.

Frequently asked questions
We have tried to answer all of your commonly asked questions in the FAQ. However, if you can't find the information you're looking for please contact the team at Football Queensland fqhq@footballqueensland.com.au
Why does my club or team need an AED?
The goal of this program is to have an AED available at every match, so that we can ensure that everyone playing in and attending games has the best possible chance of surviving a cardiac arrest.
How many AEDs should my club aim to raise?
All licensed clubs in Queensland must have at least 1 x AED accessible on site when games are being played. Every club should aim to have an accessible AED available within 3 minutes of a sudden cardiac arrest. Clubs may be required to have multiple units on site located at various places when games are in progress.
Who should I contact if I have a general question about the Football Queensland Community Heart Program?
Is the online fundraising platform safe?
Yes, the online fundraising platform is 100% safe to use. Our online fundraising partner, Blackbaud Peer to Peer powered by JustGiving was carefully selected due to its long history of supporting the not for profit sector around the world and its strict compliance guidelines adherence.
An AED, or automated external defibrillator, is used to help those experiencing sudden cardiac arrest. It is a sophisticated, portable, easy to use medical device that can analyse the heart's rhythm and, if necessary, deliver an electronic shock, or defibrillation, to help the heart re-establish an effective heart rhythm. 
What is the warranty period on an AED?
The warranty period for the LIFEPAK CR2 Essential is 8 years.
Is there any maintenance or servicing required on the AED?
There is no specific or formal maintenance required on the LIFEPAK CR2 Essential AED however it is recommended that the AED is visually checked regularly to ensure that the AED's readiness light is flashing. You will be supplied with a Monthly Defibrillator Checklist as part of the AED Package which you will be able to incorporate into your own onsite WHS policies to assist with ensuring your AED is kept in good working order.
How long does the AED's battery last?
The battery and electrodes require replacing after 4 years, or after use. Adult Electrodes/Pads cost $115 and Replacement Battery cost around $290.00. If you require additional electrodes and pads, these can be purchased through First Aid Accident & Emergency separately here Defibrillator Shop (firstaidae.com.au)
What is the Community Heart Program?
The team at Stryker have developed a bespoke community fundraising platform that has been built specifically for the purpose of fundraising for AEDs. We understand that within our community there are many organisations that give so much to their members. The ability for many of these organisations to fund an AED can be challenging and cost prohibitive. 
Stryker's Community Heart Program allows not for profit, sporting, religious and educational organisations across Australia and New Zealand to apply for the opportunity to run an online fundraising campaign using Stryker's specifically designed platform to raise the funds required to obtain an AED for their very own community. Once approved, the organisation will be given the opportunity to tailor the platform to suit their very own branding and organisational requirements. The organisation will then be connected with one of Stryker's Platinum Distribution Partners who will provide delivery of the AEDs in line with fundraising targets being met. 
Can our Football Club buy an AED package without fundraising?
Yes. If you wish to purchase an AED package directly without fundraising please visit https://www.firstaidae.com.au/football-qld-partner/
How is Stryker supporting the Community Heart Program?
Stryker supports the Community Heart Program by providing the white labelled community heart program to not for profit, sporting, religious and education organisations at no cost to the organisation.
Can other organisations apply to participate in the Community Heart Program? 
Stryker is committed to ensuring that all Australians and New Zealanders have access to a life-saving AED. Because of this, Stryker wants to make it easier for all organisations across Australia and New Zealand to obtain their very own AED. This is why Stryker's Community Heart program was created. 

Online AED fundraising platform
No transaction fees
Campaign support and setup consultancy
Eligibility:
To be eligible for Stryker's Community Heart Program your organisation will be a: 
Not for Profit Organisation 
Sporting Organisation 
Religious Organisation
School 
How to Apply:
Applications must be made via email to communityheart.au@stryker.com and must contain the below information about your organisation; 
Name of Organisation 
Type of Organisation 
Main Contact (Name / Email / Phone) 
Organisation Location/s
We have hit our AED fundraising target, what next?
Once your AED fundraising target has been reached you will be contacted by First Aid Accident & Emergency to arrange delivery of your AED package.
Who is First Aid Accident & Emergency and how are they involved?
First Aid Accident & Emergency are a 100% Queensland owned and operated Defibrillator, First Aid Kit and First Aid Training specialist. We are proud to be partnering with Football Queensland to offer tailored defibrillator packages, online defibrillator training and First Aid Kits to ensure Football Queensland are committed to a SUB 3 minute approach to a critical incident.  We are a registered training organisation (RTO 32508) with over 15 years experience teaching students life saving skills in First Aid and CPR.  As one of Australia's most experienced and trusted Defibrillator suppliers, we have partnered nationally with a number of organisations including parkrun Australia, Fitstop and the Gold Coast 2018 Commonwealth Games.  We look forward to working closely with the Football Queensland community to support clubs in their defibrillator purchase journey.